Team Members of Meditation Center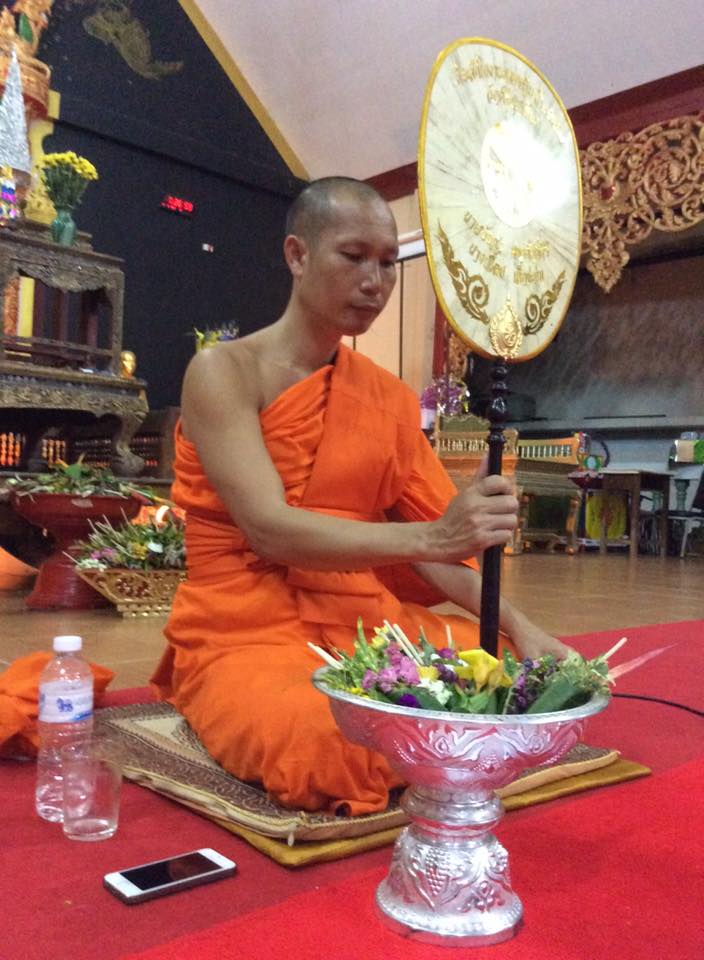 Prah Maha Dr. Apisit Pingchaiyawat
A dynamic community leader, the Abbot of Wat Sriboonruang is Prah Maha Dr. Apisit Pingchaiyawat.
Phra Ajahn Dr. Apisit was born on the 11th of July 1972 and received his Samanera ordination on 12th June 1984. Nine years later he received his full Bhikkhu ordination.
Dr. Apisit has a Phd. in Sociology and is a renowned Pali (Level 7) and Dhamma scholar.
He was appointed Abbot of Wat Sriboonruang in 2001 at the age of 29 and has since devoted himself to the development of the temple and the surrounding community.
Ajahn Clyde Jarudhammo
Venerable Clyde Jarudhammo was born in April 1955 in Wichita Falls, Texas, USA. He was introduced to Buddhism in 2002 and attended numerous temples in Thailand with his family over the years.
(…) Venerable Clyde was one of the only non-Thai monks to complete the 50-day Vipassana instructors' retreat at Wat Chom Thong, and is the only non-Thai monk in the world to complete the 90-day instructors' retreat for Vipassana reporting. Venerable Clyde went on to train in the mechanics of vipassana instruction, covering all aspects of leading a retreat and guiding yogis.
In November 2016 Venerable Clyde left Wat Chom Thong as a Vipassana Ajahn with instruction and authority from Ajahn Thong to teach vipassana meditation, and was invited to return to Wat Sriboonruang to lead retreats at the Buddhist Community Development Center.